Concept #7: Margin of Safety
How do you determine whether or not a stock is cheap or expensive? What's the process?
What's his (Warren Buffett) process?!
Determining cheap or expensive starts with finding a Target Stock Price.
Where is the Stock going? And by how much?
Then, you want to compare your Target Stock Price to the Market Price. Remember, "Cheap" or "Expensive" is relative and comparing is how you find the answer!
There's a famous finance concept among value investors called the Margin of Safety that helps investors evaluate the relative value of a stock – or simply, whether it's cheap enough to buy.
Warren Buffet is a proponent of the Margin of Safety.
Here's a general explanation:
The difference between your Target Stock Price and the current Market Price is your Margin of Safety. The Margin of Safety provides a cushion against errors in your analysis to determine the Target Stock Price.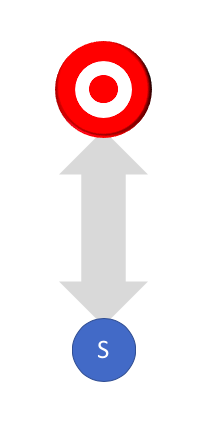 Essentially, a high Margin of Safety means that the stock is "Cheap."
Aggressive assumptions in your analysis can lead to a lofty Target Stock Price. This would create an artificially high Margin of Safety, which may inadvertently qualify the stock as "Cheap."
The ideal goal is to find a high Margin of Safety by using conservative assumptions with your Target Stock Price.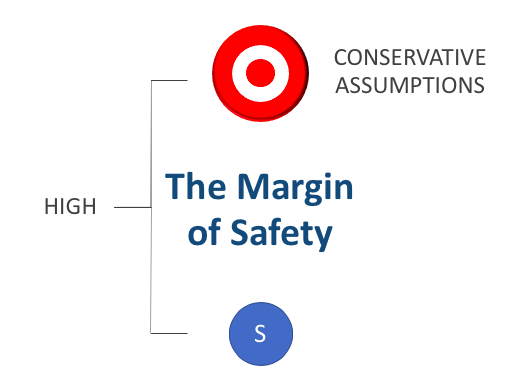 If the stock goes higher and you keep your Target the same (because your analysis may not change every day with fluctuations in the market) then the stock becomes more "Expensive."
Why?
Your Margin of Safety has declined. In other words, there's less room for error to capture the difference between your Target Stock Price and the current Market Price.
On the other hand, if the stock declines with your Target Stock Price intact, then the margin of safety increases which makes the stock "cheaper".
Warren Buffet loves when the market declines and drags down his stocks because as long as his assumptions built into his Target Stock Price haven't changed, then the shares are cheaper for him to buy. In fact, he's more confident buying shares at lower prices.
Figuring out a stock's relative cheapness involves COMPARING EXPECTATIONS – Your expectations and the Market's expectations.
GREAT
TRADING IDEAS
REQUIRE
DATA
WATCH THIS VIDEO!
CLICK IMAGE BELOW